By Steven Gutierrez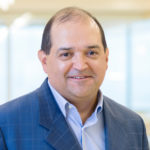 The National Labor Relations Board is charged with holding union elections whenever petitioners demonstrate that a sufficient number of employees in a particular workplace wish to become unionized. The NLRB's "quickie election" rules have changed how this process plays out, and how employers should respond.
Slow Start to "Quickie Election" Rules
Seems like 2011 was a long time ago. That was when the National Labor Relations Board (NLRB) first proposed and implemented sweeping new rules designed to speed up the union election process. Business groups, including the U.S. Chamber of Commerce and others, sought to enjoin implementation of what became known as the "quickie election" rules by suing the NLRB in federal district court in Washington, D.C. Just two weeks after the rules became effective, a judge in that case invalidated the rules, finding that the Board had lacked a three-member quorum needed to adopt the rules. But the issue did not die there.

Read more