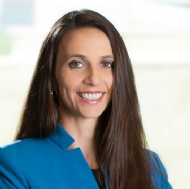 A number of employment-related bills passed this 2019 legislative session. One of these bills is AB 132, revising certain sections of NRS Chapter 613 as it relates to unlawful employment practices.
To put things in perspective, when the recreational marijuana initiative passed in 2016 (effective 2017), it specifically stated that it did not prohibit "[a] public or private employer from maintaining, enacting, and enforcing a workplace policy prohibiting or restricting actions or conduct otherwise permitted under this chapter." See NRS 453D.100(2)(a). AB 132 provides that, subject to the exceptions listed below, it is unlawful for any employer in Nevada to "fail or refuse to hire a prospective employee because the prospective employee submitted to a screening test and the results of the screening test indicate the presence of marijuana." AB 132 creates exceptions to this mandate if the prospective employee is applying for a position:
As a firefighter, as defined in NRS 450B.071;
As an emergency medical technician, as defined in NRS 450B.065;
That requires the employee to operate a motor vehicle and for which federal or state law mandates that the employee submit to screening tests; or
That, in the employer's determination, could adversely affect the safety of others.
Read more