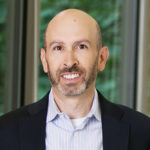 By Mark Wiletsky
Rarely do we receive definitive guidance on reasonable accommodations. But the Seventh Circuit Court of Appeals came very close to providing that when it recently ruled that a multi-month leave of absence is beyond the scope of a reasonable accommodation under the Americans with Disabilities Act (ADA).
Back Condition Leads to FMLA Leave
In the recent Seventh Circuit case, Raymond Severson had long suffered from back myelopathy, a condition that caused degenerative changes in his back, neck, and spinal cord and impaired his functioning. Although he usually was able to perform his duties at Heartland Woodcraft, Inc., a fabricator of retail display fixtures, at times Severson experienced flare-ups that made it difficult for him to walk, bend, lift, sit, stand, or work.
Over the course of seven years of employment with Heartland Woodcraft, Severson rose from supervisor to shop superintendent and then to operations manager. The company, however, found that he performed poorly in the operations manager position and on June 5, 2013, notified Severson that it had demoted him to a second-shift lead position, which included performing manual labor in the production area.
That same morning, Severson had wrenched his back at home and he was visibly uncomfortable. He left work early and requested leave under the Family and Medical Leave Act (FMLA). He was granted FMLA leave, and his doctor provided certificates indicated that he had multiple herniated and bulging discs in his back which would make him unable to work until further notice.
Unable To Return To Work Following FMLA Leave
While out on FMLA leave, Severson's doctor treated him with steroid injections, but they did not improve his condition. Severson scheduled disc decompression surgery for August 27, 2013, the same day that his 12 weeks of FMLA leave would expire.
About two weeks before his surgery, Severson requested an extension of his medical leave, explaining that typical recovery time for his surgery would be at least two months. The company contacted him on August 26, the day before his scheduled surgery, and informed him that his employment with Heartland would terminate on August 27 when his FMLA leave expired.  He was told he could reapply for employment after he was medically cleared to work.
On August 27, Severson had his scheduled surgery, and on October 17, his doctor gave him a partial clearance to return to work with a 20-pound lifting restriction. On December 5, Severson's doctor released him to work without restriction.
Leave As A Reasonable Accommodation
Severson sued the company for an ADA violation alleging that it failed to accommodate his physical disability by refusing to provide a three-month leave of absence following expiration of his FMLA leave. The federal court in Wisconsin rejected the claim as a matter of law, entering summary judgment in favor of Heartland Woodcraft, and Severson appealed.
The Seventh Circuit (whose decisions are binding on federal courts in Illinois, Wisconsin, and Indiana) affirmed judgment in favor of the employer. The Court was very clear in ruling that a long-term medical leave is not a reasonable accommodation under the ADA. Judge Sykes, writing for the three-judge panel, stated, "The ADA is an antidiscrimination statute, not a medical-leave entitlement." The Court stated that a reasonable accommodation is intended to make it possible for the employee to perform his or her job. But a medical leave that lasts multiple months does not allow the employee to work and that inability to work removes the person from the class of "qualified individuals" protected by the ADA.
The Court stated that brief periods of time off may be an appropriate accommodation in some circumstances. For example, the Court noted that intermittent time off or a short leave of absence may be appropriate for someone with arthritis or lupus when brief periods of inflammation make it too painful for the individual to work. But the Court ruled that a multi-month leave of absence "is beyond the scope of a reasonable accommodation under the ADA." Read more >>