By Steve Gutierrez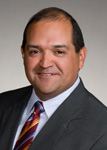 Four-and-a-quarter million dollars. That is what a federal jury recently awarded an ongoing employee at Abbott Laboratories for her age discrimination and retaliation claims. What caused the jury to award such a large amount in damages? Here is a look at the facts, followed by tips on how to avoid such liability when dealing with older employees.
All Seems Fine—Until Employee Hits Her Fifties
Luz Gonzalez-Bermudez (Gonzalez) has worked for Abbott since 1984, beginning her career as a pharmaceutical representative followed by promotions that ultimately made her the HCP national sales manager. In that role, Gonzalez was classified in Abbott's compensation system as a Level 18 position, warranting a six-figure salary, an annual incentive bonus, stock options, and a company car.
But, eighteen months after her promotion to the HCP national sales manager, when Gonzalez was about 51 years old, her position was eliminated and she was demoted to a marketing manager position. Her new job was a Level 17 position, but Abbott allowed her to keep her Level 18 compensation and benefits for up to two years.
In the marketing manager position, Gonzalez reported to Kim Perez, the Director of Marketing (and later, the General Manager). Perez evaluated Gonzalez's performance as a marketing manager negatively. Gonzalez complained internally that Perez was creating a hostile work environment, due to repeatedly asking her about outstanding work, sending a lot of emails following up on pending matters, and a lack of communication about things Gonzalez needed to know to do her job.
When Gonzalez's two years of Level 18 compensation was up, Perez and the Human Resources Director told her that she had been assigned a Product Manager position, which was a Level 15 classification. At that level, Gonzalez took a pay cut, lowered bonus, loss of stock options, and lowered company car benefits.
Employee Lawyers Up 
About six months later, Gonzalez's attorneys sent a letter on her behalf to Perez and others at Abbott, notifying them that they had been retained to represent her in any age discrimination claims that Gonzalez may have against them. Despite the letter, Abbott did not conduct an investigation into any possible claims. Shortly thereafter, Gonzalez filed an administrative charge with the Antidiscrimination Unit of the Puerto Rico Department of Labor and Human Resources alleging age discrimination and retaliation. Read more >>